Book – Win From The Beginning
Book – Win From The Beginning
Compare
Only logged in customers who have purchased this product may leave a review.
Related Products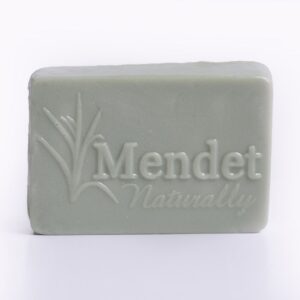 Mendet Soap
This organic based soap is mild enough to use on your face yet effective enough to leave your body amazingly clean and refreshed. Mendet cream is an added moisturizer to ameliorate the driest and most sensitive skin.
Ingredients
Organic Coconut Oil, Organic Palm Oil, Organic Safflower Oil, Glycerin (kosher of vegetable origin), Organic Goat's Milk, Purified Water, Sodium Hydroxide (saponifying agent), Sorbitol (moisturizer), Sorbitan oleate, Soy Bean Protein (conditioner), Titanium dioxide, mendet, lavender oil, chlorophyll.